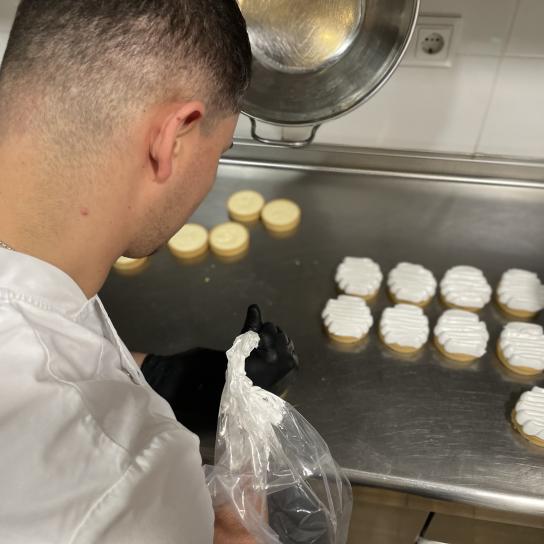 Artisanal exquisiteness in each bite
Made by hand!
Our assortment includes the classic Lemon Pie, the irresistible Carrot Cake, the tempting Berry Cheesecake and many more options such as the luscious Strawberry Shortcake, the soft Vanilla Cioco Dobo, and the irresistible Brownie.
At the Pastry Shop Café, each cupcake is carefully crafted by our expert pastry chefs. Try our fresh mango cakes, the elegant Black Forest, the delicate Sacher and don't forget to savor the Bombon de cioco. Each bite will transport you to a world of unique flavors and delicious textures.